Ergonomic Pocketed Protective Barrier Cloth Face Mask with Polyester - Style 190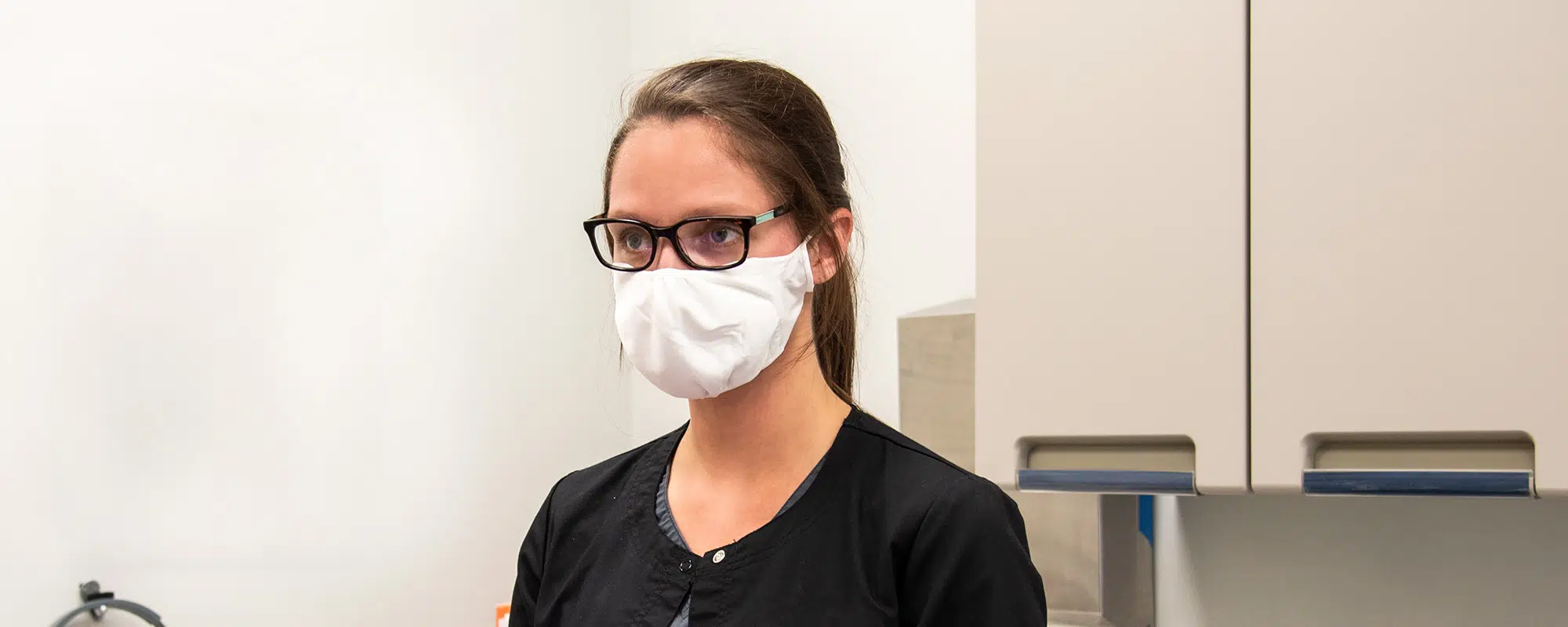 This ergonomic multi-use cloth mask maintains a generous fit and maximum facial coverage as well as protection against touch contamination. Utilizing a pocketed design that wraps across the nose and under the chin, this mid-weight mask affords all day comfort for the user. The 190 style mask is treated with a splash resistant finish and has been thoroughly laboratory tested, providing confidence that the mask is supplying a high level of protection. One size fits most.
UNIQUE PRODUCT DETAILS
Generous fit designed for a full profile and maximum facial coverage utilizing an ergonomic, pocketed design across the nose and under the chin
Inherent splash resistance utilizing Polyester as the primary fiber
Mid-weight construction for added security, confidence, all day comfort, stretch and breathability
Available in stocking colors of White and Black
Independent Laboratory Test Results for scientific validation of benefits as a reference (see below)
GENERAL PRODUCT DETAILS
Washable and reusable for multiple uses, or disposable if necessary
Provides barrier to prevent facial touch contamination
Two-ply cloth barrier for enhanced protection of the user's nose and mouth allows for insertion of additional filtration if desired (*not included)
Treated with a biocompatible, hydrophobic finish
Manufactured under ISO 13485 standards
All Nelson Lab and MSC Test Results for Style 190
RS157067 White Face Mask AATCC 100 Test Report
Bacterial Filtration Efficiency Test Results
Flammability Test Results
Particle Filtration Test Results
Synthetic Blood Penetration Resistance Final Report
| Quantity | Price/Mask | Price/Pack |
| --- | --- | --- |
| 10 - 19 packs (250 - 475 masks) | $4.00 each | $100.00 |
| 20 - 39 packs (500 - 975 masks) | $3.75 each | $93.75 |
| 40+ packs (1000+ masks) | $3.50 each | $87.50 |
Hover over the markers for more information.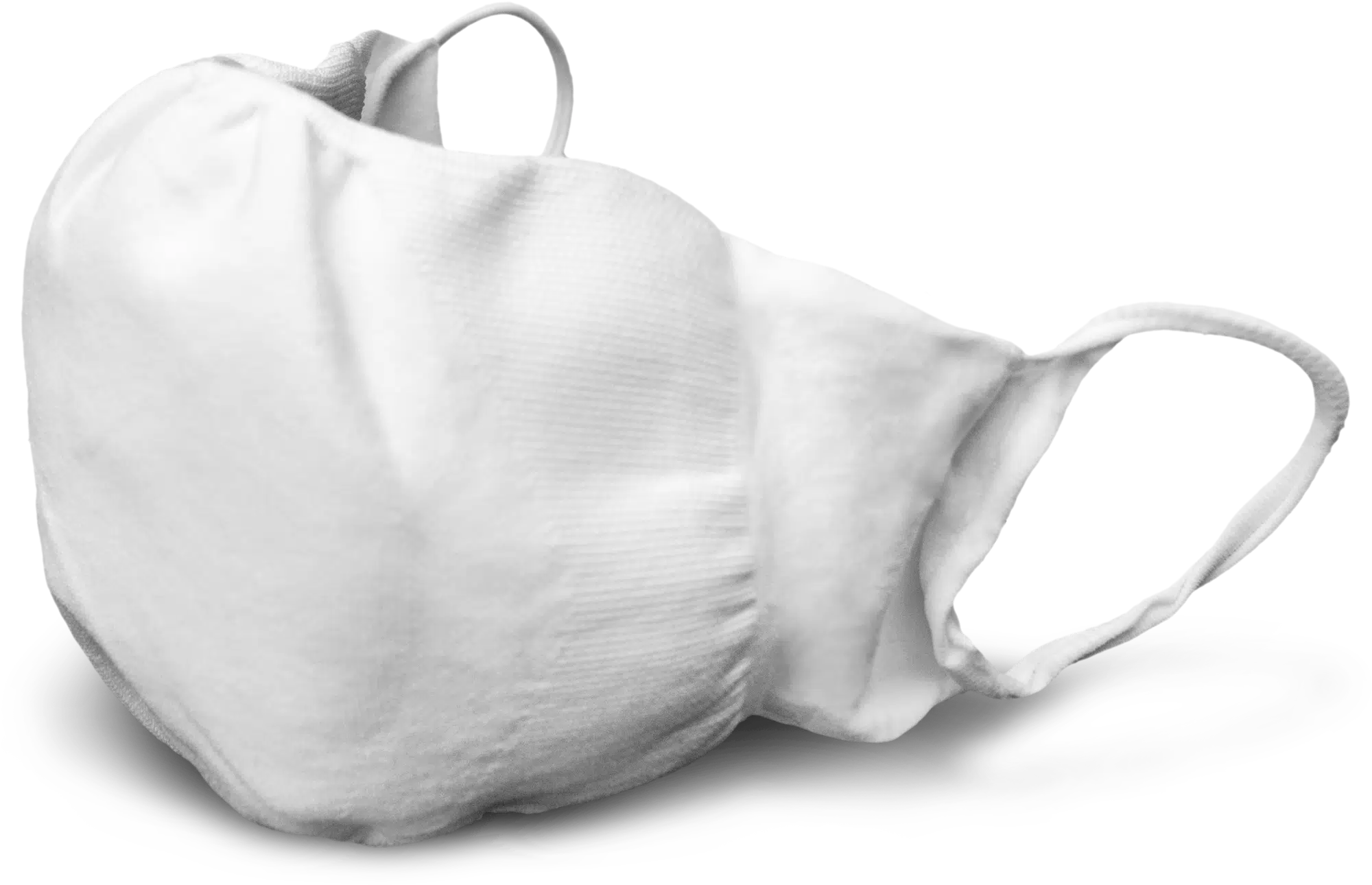 Cupped
Cupped design for ultimate comfort and wearability
Washable
Washable/reusable
Durable
Durable two-ply construction.
Materials
Constructed of 63% Polyester, 32% Nylon and 5% Spandex with a hydrophobic finish for repellency
Note: Manufacturer makes no warranties, either express or implied, that this face mask prevents infection or the transmission of viruses, bacteria or disease. This mask is not an FDA approved medical device. It is not recommended using this mask in a surgical setting or where significant exposure to liquid bodily or other hazardous fluids may be expected.