Children's Protective Barrier Cloth Face Mask - Style 195S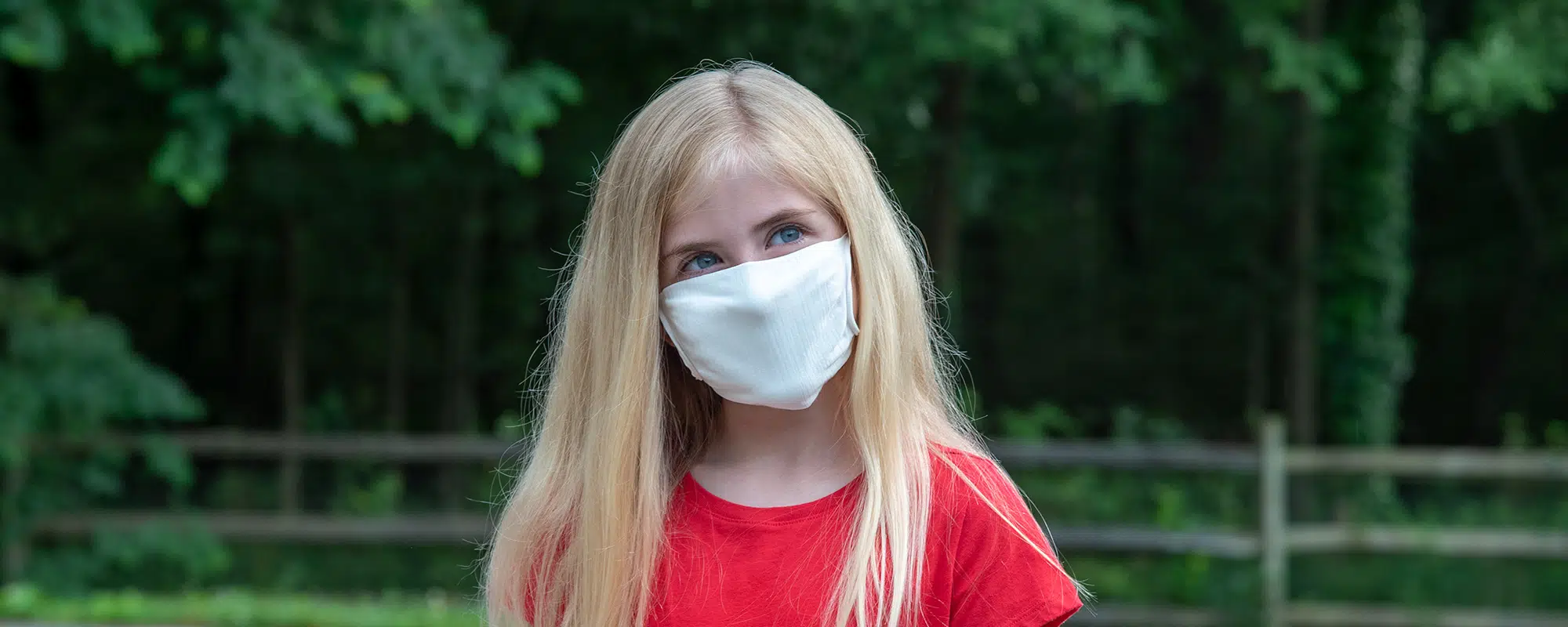 This lightweight multi-use cloth mask is specifically designed to fit a child's profile and provides all day comfort, stretch and breathability. It is treated with a splash resistant finish and maintains protection against touch contamination. One size fits most children, ages 6-12.
UNIQUE PRODUCT DETAILS
Specifically designed to fit a child's profile
Lightweight construction for all day comfort, stretch and breathability
Available in stocking colors of White and Black, with multiple other colors available for custom order
(*MOQ of 5000 masks for non-stocking colors)
GENERAL PRODUCT DETAILS
Washable and reusable for multiple uses, or disposable if necessary
Provides barrier to prevent facial touch contamination
Pocketed design allows for insertion of additional filtration if desired (*not included)
Two-ply cloth barrier for enhanced protection of the user's nose and mouth
Treated with a biocompatible, hydrophobic finish
Manufactured under ISO 13485 standards
| Quantity | Price/Mask | Price/Pack |
| --- | --- | --- |
| 10 - 19 packs (250 - 475 masks) | $3.00 each | $75.00 |
| 20 - 39 packs (500 - 975 masks) | $2.75 each | $68.75 |
| 40+ packs (1000+ masks) | $2.50 each | $62.50 |
Hover over the markers for more information.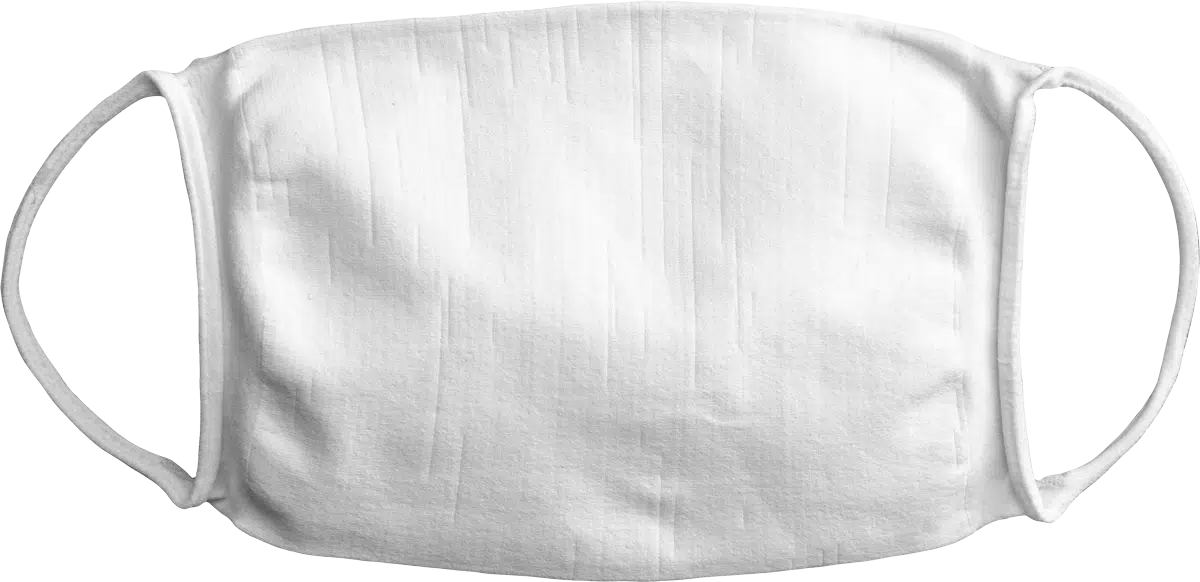 Colors
Available in multiple colors
Washable
Washable/reusable
Durable
Durable two-ply construction.
Materials
Constructed of 92% Nylon and 8% Spandex with a hydrophobic finish for repellency
Note: Manufacturer makes no warranties, either express or implied, that this face mask prevents infection or the transmission of viruses, bacteria or disease. This mask is not an FDA approved medical device. It is not recommended using this mask in a surgical setting or where significant exposure to liquid bodily or other hazardous fluids may be expected.